5 Things To Know Before Renting A Car Overseas
Some of the most magnificent sights you'll ever see can be found right here in the good ol' U.S. of A., from the stately Washington Monument in the nation's capital to the cavernous Grand Canyon in northwestern Arizona. Yet sometimes, when you feel a sense of vacation deprivation coming on, the only antidote is to visit the far reaches of the world.
Whether it's the ancient ruins of Greece or the epic Great Wall of China in the Far East, everyone should schedule at least one trip overseas in their lives. One of the few sticking points to foreign travel is that so many things are, well, foreign. Even road travel can be a bit of an adjustment. And if you hope to see all of what a country has to offer, odds are you'll be renting an automobile.
That being said, here are a few car rental/driving tips to keep in mind so that the automotive portion of your voyage isn't too much of a culture shock:
1. Figure out if international driving permit is necessary
In the United States, an up to date driver's license is your ticket to ride the nation's vast network of highways and byways. In dozens of countries, however, the equivalent is an international driving permit. It's especially important if you want to rent a vehicle. Tourist hotbeds like Jamaica, Italy and Chile are a mere handful of the countries that require you to have one to rent a car. To find out, the State Department recommends checking with the embassy of the country you plan on visiting.
2. Learn basic rules of the road
Perhaps the most indispensable rule of the road is knowing which side of the street you're supposed to travel on. Of course, in the U.S., it's the right side, but in places like Japan, England, New Zealand and Singapore, it's the left. A simple Google search will answer this question for you if you're unsure.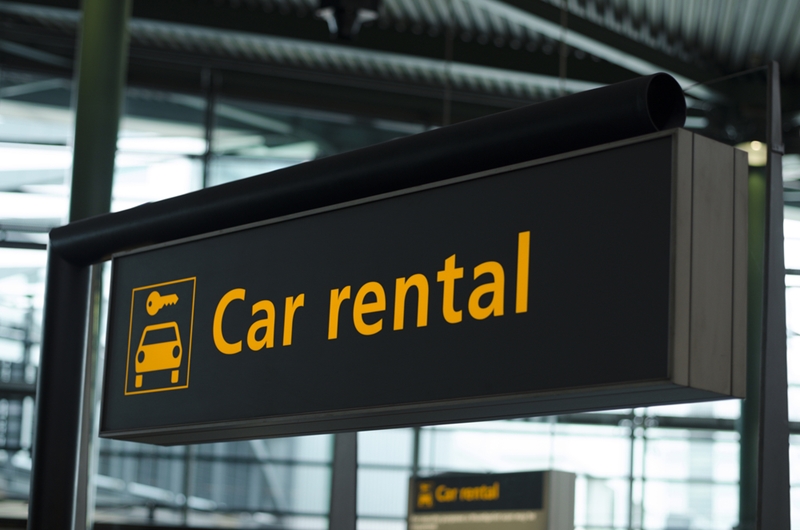 3. Obtain appropriate coverage
One of the many advantages of auto insurance in the states is that, generally speaking, your personal policy protects you from physical damage losses sustained in an accident with a rented vehicle. That may not be the case in a foreign country, as coverage traditionally begins and ends at the U.S. border. In fact, some countries may require you to have rental car insurance. Once you've made contact with the embassy of the country you're visiting, you'll be able to determine the answer.
4. Use rental company you're familiar with
Familiarity breeds comfort, especially in places where everything is new and different, from the restaurant food to the public transportation fare. Fortunately, most of the major rental car companies here in the U.S. have a global footprint, including Hertz, Enterprise, Budget and Avis. If you've used one car rental company more than another – and been pleased by the service you received – consider using the same one overseas. At the very least, you'll be familiar with some of what the rental process includes.
5. Learn how to drive a stick
Here at home, manual transmissions are going the way of the dinosaur, as you seldom find automobiles that aren't automatic. That's not the case across the pond or in the Far East. True, automatics are found just about everywhere, but there tends to be a greater selection of vehicles with stick shifts outside of North America. If you don't know how to operate a standard, consider learning before you get to your foreign destination. This will give you more opportunities to drive what the car rental company has available, and may even save you some money.